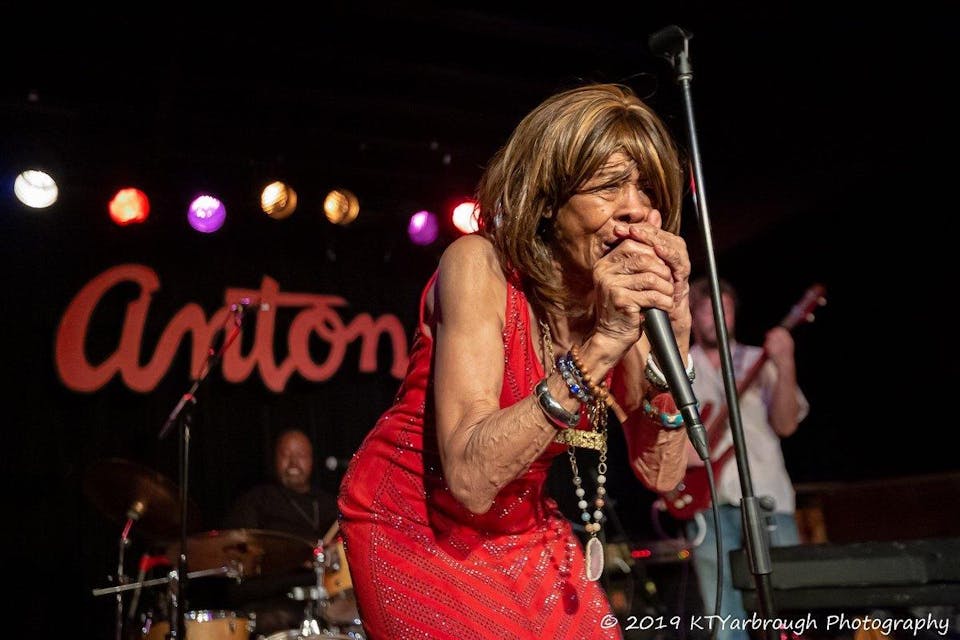 ANTONE'S AND CLIFFORD ANTONE FOUNDATION PRESENT
Miss Lavelle's 91st Birthday Livestream w/ Marcia Ball
Miss Lavelle's 91st Birthday Livestream w/ Marcia Ball
The Clifford Antone Foundation presents Miss Lavelle's 91st Birthday featuring Miss Lavelle White and her L Men, with special guest Marcia Ball. Tune into Antone's Facebook page on Sunday at 7 to watch live.
This celebration of Austin's undisputed blues queen will be streamed live from Wire Recording Studio and helmed by Mosaic Sound Collective and Stuart Sullivan, the local stalwart who engineered and mixed Lavelle's 1994 comeback album on Antone's Records.
A consummate performer and inductee in Texas Music Hall of Fame, Duke/Peacock legend Miss Lavelle White toured with B.B. King, Sam Cooke, The Isley Brothers, Buddy Guy and others before landing in Austin.
Donate here to help support Austin musicians and industry professionals → gofundme.com/antones-45-for-45
Tip the band:
PayPal: https://paypal.me/Lavelles91
Venmo: @Lavelle91
Photo: KT Yarbrough