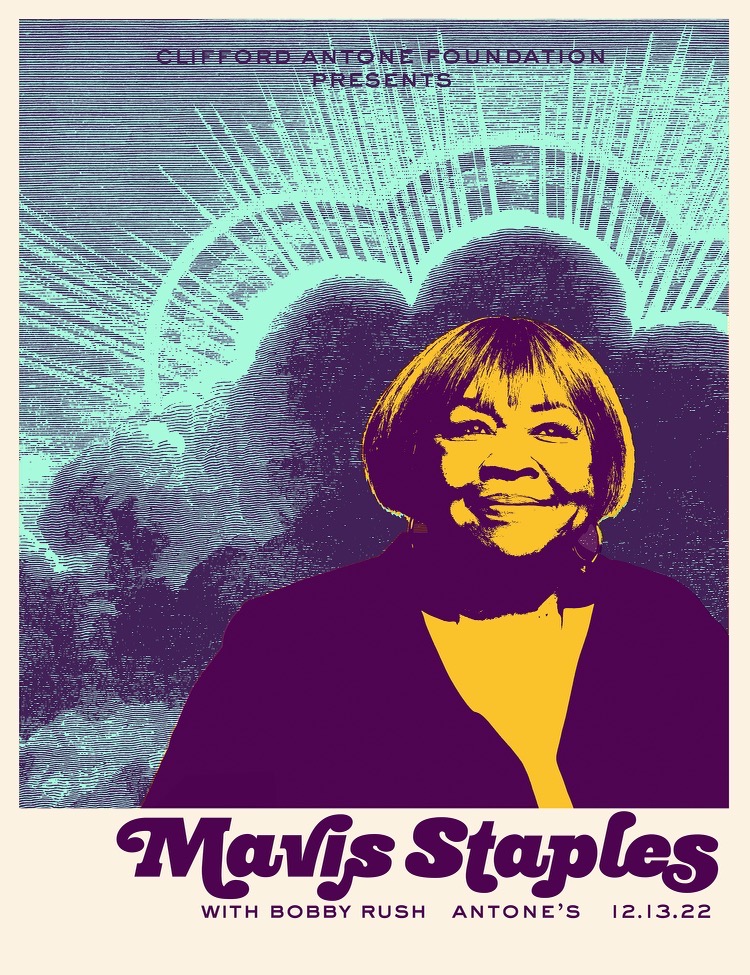 CAF Event: Mavis Staples w/ Bobby Rush
Tuesday,
December 13, 2022
7:00pm
21 and up
Clifford Antone Foundation proudly presents Mavis Staples, making her Antone's debut on December 13, 2022 for our Fall Members Event. Bobby Rush opens the night.
Hailed by NPR as "one of America's defining voices of freedom and peace," Staples is the kind of once-in-a-generation artist whose impact on music and culture would be difficult to overstate.
This event is private and limited to Clifford Antone Foundation members only. To find out more about the foundation, and how you can become a member, visit cliffordantonefoundation.org.